Esso Fun Day
---
Date and Time: Saturday, March 18, 2023 11:30 am - 4:15 pm
Location: Morinville Leisure Centre
---
We were thrilled to host our first Esso Fun Day!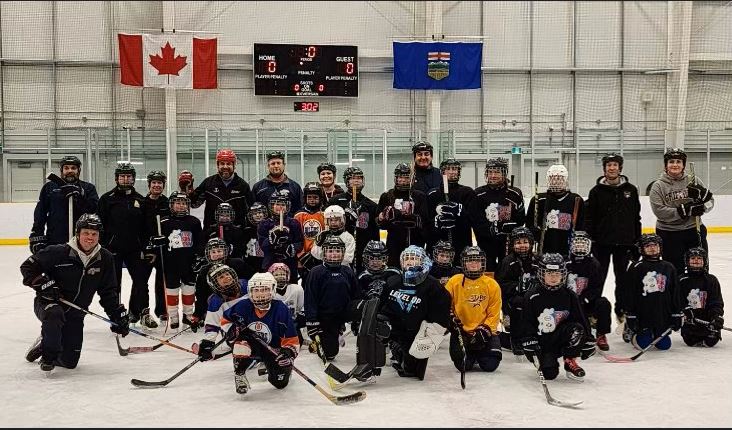 The day started off with check-in, distribution of jerseys and pucks for new to hockey players plus loot bags for all participants.
OFF-ICE sessions were lead by Hunter Marsden. Hunter is a trainer for F45, MLC and trainer for Enoch Jr A Tomahawks. She was supported by local coaches. The girls were split up into two groups where they did agility relay races and stickhandling.
"Sending a BIG Thank you Jen, all the coaches and volunteers for the ESSO Fun day today! It was a great day for girls and hockey." -

Serben Family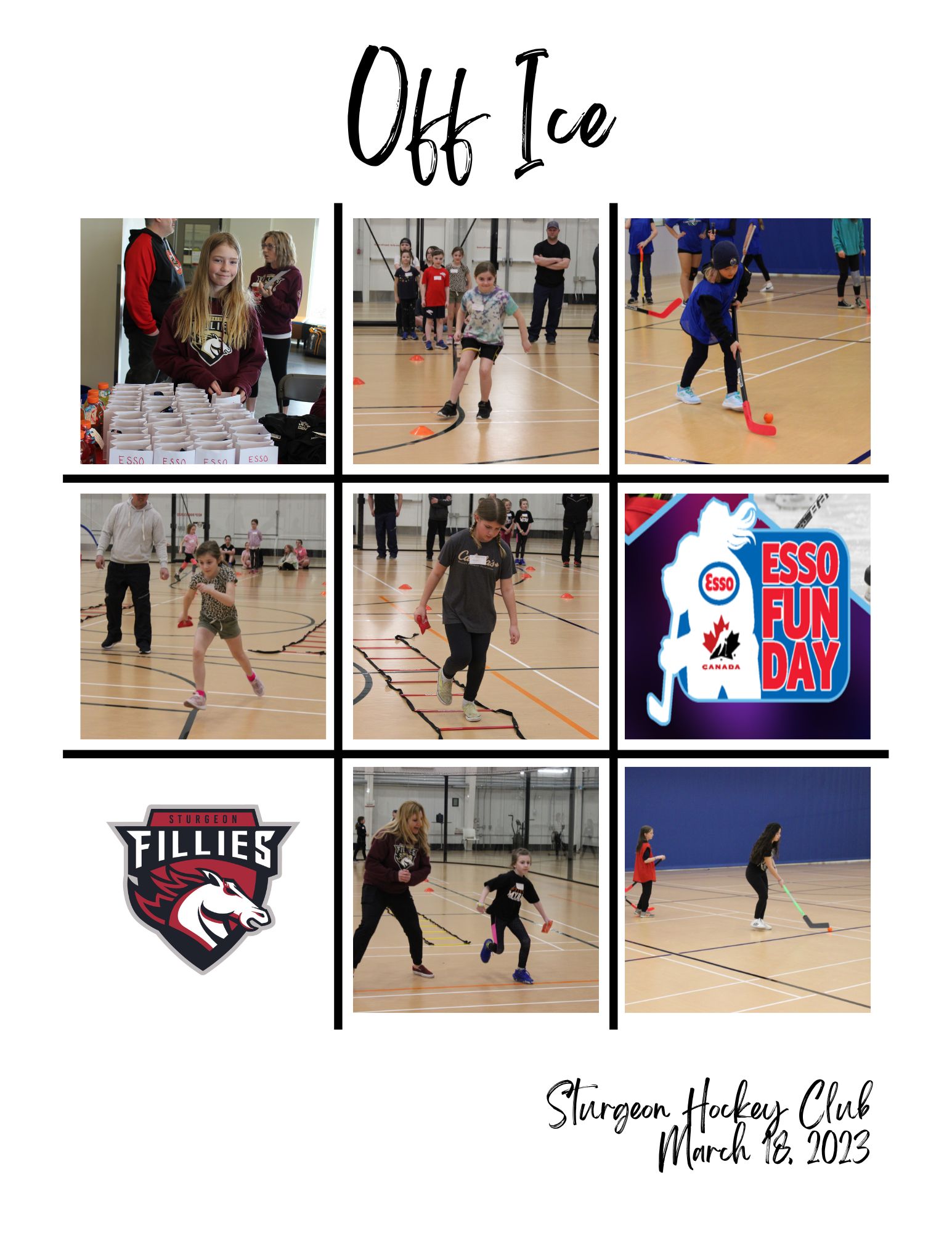 Dryland was followed by two ON-ICE sessions. They both were lead by Sturgeon Fillies head coach, Jen Lockridge and featured on-ice help from Natalie Kieser (U of A Pandas) and numerous coaches from Sturgeon Fillies and Sturgeon Hockey Club. The first session had a lot of help from the U15 Sturgeon Fillies who were excited to assist with the girls who were new to hockey.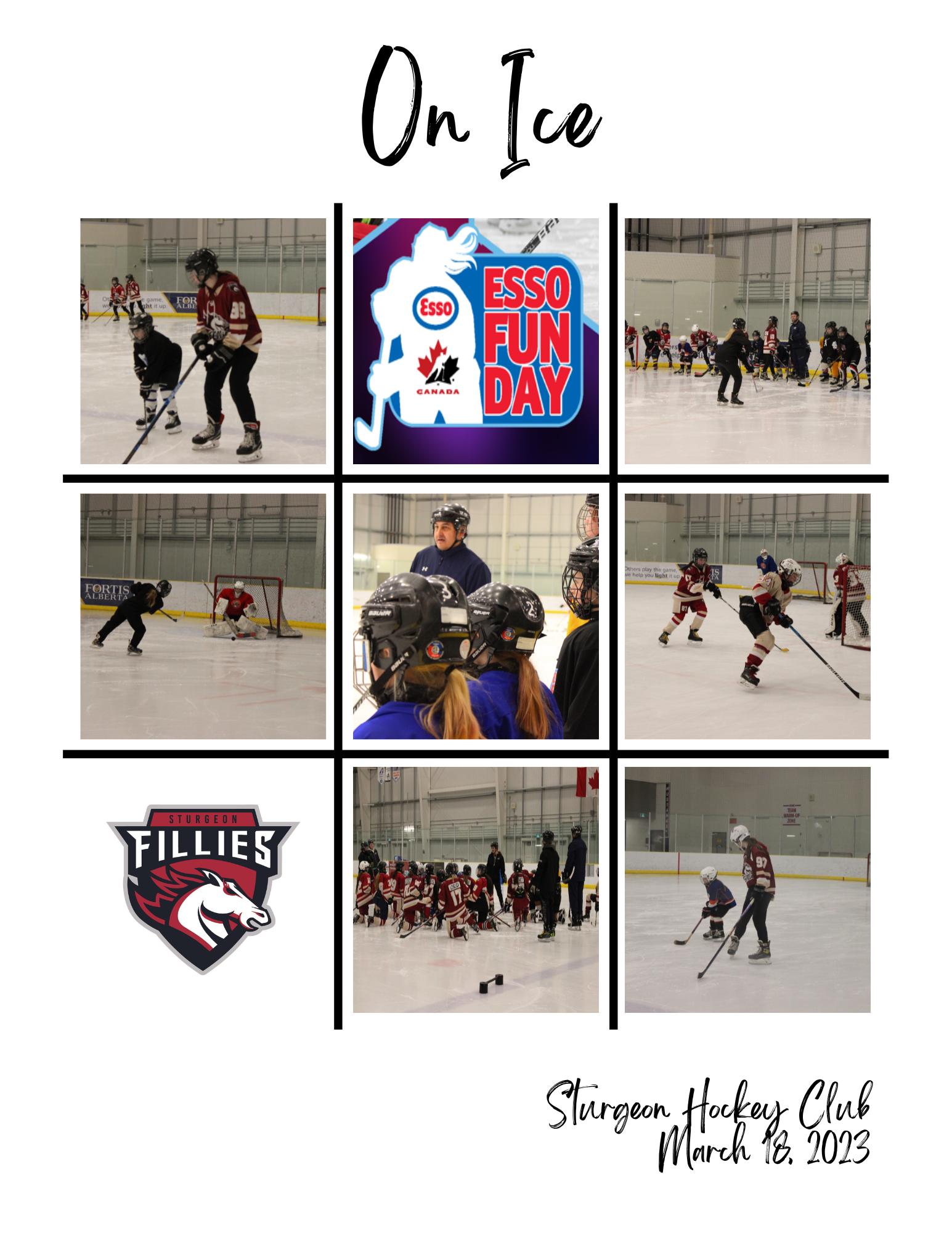 There were lots of smiles and excitement around the rink!
"My daughter had such a memorable time at Esso Fun Day. It was so empowering to watch such a talented, passionate group of girls come together and play the sport they love." - Jessie Samchuk
Sturgeon Hockey Club extends a huge thank you to Esso Canada and Hockey Canada for making this event possible.
Looking forward to next year!