Update from Sturgeon Hockey Club
---
---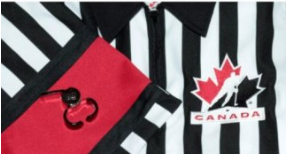 The 2023/2024 Referee Clinic scheduled for October 7, 2023, is now open for registration. All information can be found on our website at www.sturgeonhockeyclub.com under Ref's Corner then 2023-2024 Referee Information.
Calling all Coaches!
Are you interested in coaching this season? The Sturgeon Mustang and Sturgeon Fillies are now accepting applications for both head coach and assistant coach positions. If you have any questions, please visit our Coach Application page at
www.sturgeonhockeyclub.com
or email the Coaches Director at coachesdirector@sturgeonhockeyclub.com
Help Needed!
We are urgently seeking an individual to fill the EFHL mandatory volunteer position of Division Governor. This is a one-year term position. Contact the President at president@sturgeonhockeyclub.com for more details.
Thank you.